About Us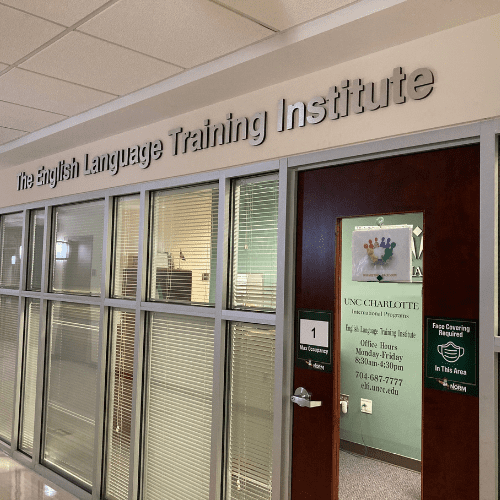 ELTI
Housed within the Office of International Programs at UNC Charlotte, the English Language Training Institute (ELTI) has been serving the international and multilingual communities by providing quality English language instruction in a welcoming and supportive academic environment since 1978.
The ELTI is proud to be accredited by the Commission on English Language Program Accreditation (CEA) and enjoys membership in both the Consortium of University and College Intensive English Programs (UCIEP), whose purpose is to advance professional standards and quality instruction in U.S.-based intensive English programs, as well as EnglishUSA, an organization that provides support, standards, and advocacy for U.S.-based intensive English programs.
---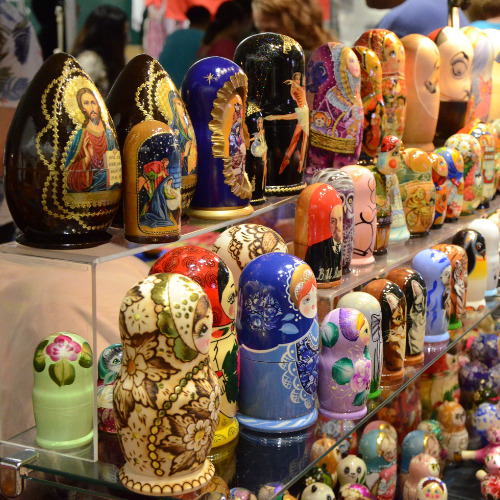 ---
UNC Charlotte
The University of North Carolina at Charlotte (UNC Charlotte) is North Carolina's urban research university. Located just 10 miles from downtown Charlotte on a beautiful 1,000-acre campus, UNC Charlotte is home to just over 30,000 active students, and is the second largest and fastest growing university in North Carolina.
---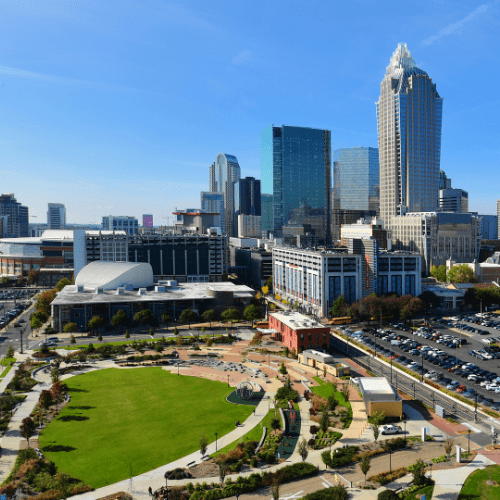 City of Charlotte
With over one million residents, the Charlotte metropolitan area is located about midway between Atlanta, Georgia, and Washington, DC, and also within a day's drive of the beautiful North Carolina beaches and mountains. Charlotte is considered the "International Gateway to the South." Its international and multicultural community promotes a rewarding academic and social environment both in the Charlotte community and on the UNC Charlotte campus. Recognized as a leading cultural capital, Charlotte continues to build on its reputation as a world class city through science, art, and historical attractions.